A Younger Ritchie Blackmore.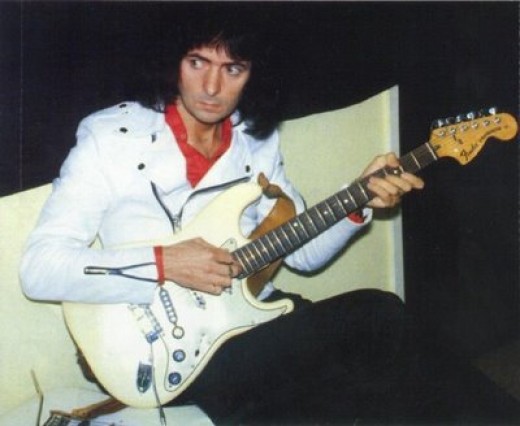 Heavy Metal Guitar.
Now in the beginning there was the British Invasion, well, that followed a bit after Elvis, Buddy Holly, Motown, Doo Wap, and Rockabilly. When the British did arrive in the form of the Beatles and the Rolling Stones, heavy metal was just a thought in the minds of persons like James Patrick Page, Tony Iommi, and Ritchie Blackmore. While Ritchie Blackmore and Jimmy Page would both, in time, become involved with something that transcended heavy blues enough to be considered Heavy Metal Music - I feel that Tony Iommi was the first true practitioner of that genre.

In the realms of music that we must consider Heavy Metal, Ritchie Blackmore innovated in a lead guitar style that was parallel and equal to the epic crunch and throb of Tony Iommi's riff metal. So while we may hear the Metallica and the Megadeth and the Sepultura's of today as the rhythmic kindred of early Black Sabbath as if Iommi were on amphetamines - Ritchie Blackmore's kindred spirits, employing folk and classical and even jazz elements into their music were evident in soloists like Randy Rhodes and Yngwie Malmsteen; but this time, if possible, it was the leads that got sped up.
Ritchie Blackmore's Rainbow
One of ways in which the career of Ritchie Blackmore and Tony Iommi run parallel to opposite to intersecting is with the inclusion of Ronnie James Dio having sung whilst the other played lead or rhythm. While Tony Iommi continued to innovate how his heavy and slack tune'd rhythm crunch guitar playing sounded with Dio at vocals, Ritchie Blackmore continued making his lead picking more melodic and at some times straight up classical - all whilst playing his Fender Stratocaster.

Speaking of career intersections featuring another vocalist, the career of Ritchie Blackmore and Jimmy Page both share having performed, recorded and/or toured with David Coverdale Coverdale's Soldier Of Fortune is such a great song that it's sure to become something of a folk song.
Candice Night.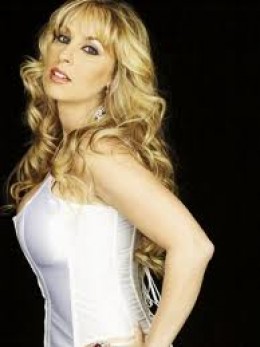 The Folk Music Of Britain.
The folk music of Britain has been a part of British culture since before Julius Caesar first set foot there. Music has always been a part of every culture, and who can doubt that the ancient structures such as Stonehenge had ceremonial music associated with whatever religion was practised there.

It should be obvious to you, however, that concerning what is known of Britain's folk music is mostly a matter of what I'll call, the age of the violin. Of course the wonderful violin had always been a part of great music since it first became a focal point in musicianship, but the harp as well played a major part in early historically noted folk music in Britain.

While it's certainly going to be an issue for any British Folk musical group that using modern instrumentation is going to lead to incorporating modern stylistic elements into the music - that's exactly as it should be. Sacrifices will be made when a commercial name like Ritchie Blackmore brings British Folk to the masses. From looking at some of the costumes that are worn by Blackmore's Night, it's plain that they're at least making efforts to depict traditional British Folk.

I also think that Candice Night is a fine female vocalist. Yes, she's very pretty, but I'm not the person who just fawns over a woman for being blond. She's a nice looking blond though, and I think she's got a fine singing voice as well. Certainly, if she'd been a traditional gold digger, she wouldn't have been interested in singing traditional type songs - so certainly, I commend her.

Another distinction of British Folk music is it's use of not so often a mandolin as mandolin like instruments. Also something to be enjoyed is the use of the flute. I've always loved hearing flutes in music, and wish that that instrument had become a major part of American Folk music.

In any case, if you aren't familiar with Ritchie Blackmore, then I at least hope that you now realize that he's a musician of note, and had been the guitarist for the original Deep Purple, had a band with one of the finest vocalist in the short history of heavy metal music, the late Ronnie James Dio, and has now advanced his career by adapting to something likely to outlive the music of Rainbow or Deep Purple with his Blackmore's Night, and British Folk music.
Blackmore's Night.